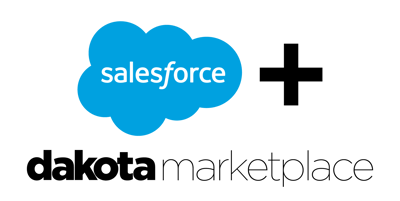 Dakota Salesforce App Updates Your Accounts and Contacts in Real Time
One of the biggest problems we face as investment sales professionals is that our CRM data is out-of-date.
Additionally, we as salespeople are often the one's asked to keep our CRM up-to-date, which is an administrative burden to say the least.
The Dakota Salesforce App solves that problem. Simply download the App into your Salesforce, select the Accounts you want linked to Dakota Marketplace and those Accounts will be updated in real time.

Integrate Your Salesforce with Dakota Accounts & Contacts

Receive Alerts When Contacts Change Jobs

New Accounts & Contacts Added Weekly

What is Dakota Marketplace?
Dakota Marketplace is an institutional investor database built for investment sales professionals that contains accurate and up-to-date contact information on institutional investors across the intermediary and institutional channels.
Receive fresh leads daily via new accounts and contacts.


Get automatic updates to Marketplace contacts, including email addresses, titles, phone numbers and asset class coverage areas.


Link back to Marketplace from your Salesforce instance to access over 150 custom fields and Marketplace's full feature set.